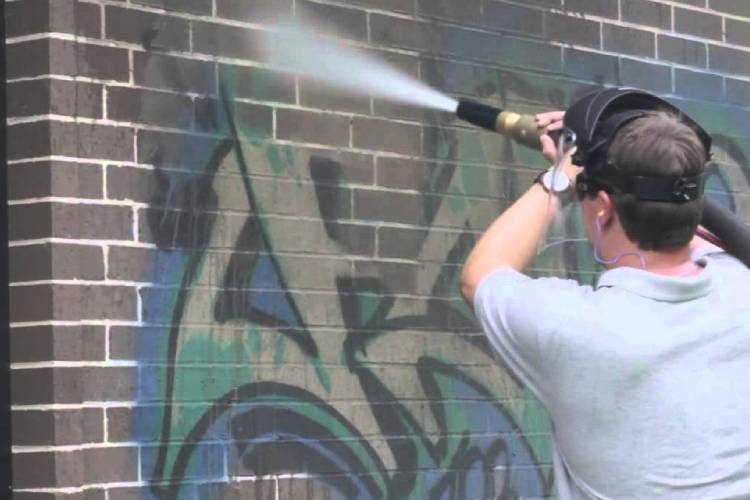 Graffiti, or rather the appearance of it, can be a social barometer for your community. While some people do consider it to be a form of art, it is still a crime because it defaces someone else's property. Some graffiti is used to express social unrest, antisocial behavior, and gang activity, but whatever the reason for it, graffiti removal must be done quickly.
As a business owner, property owner, or property manager, graffiti affects your business and how customers feel about it. You know the saying, "You only get one chance to make a first impression." The same is true about the appearance of your property. It's imperative for your business that you have graffiti removed right away for the following reasons:
Your business will continue to attract new customers.
Paint and other substances are easier to remove if they haven't been allowed to sit for long periods of time.
It will help protect your building's exterior.
It helps to reduce and deter crime.
It reduces long term maintenance costs and preserves your property's value.
The process to remove graffiti can be challenging. So many different surfaces can be involved, including surface materials that might be damaged easily, the surrounding environment must be protected, and the method used must be portable. There is only one graffiti removal solution that meets all of these criteria: dustless blasting.
Only non-toxic materials are used in the dustless blasting process. Not only are they safe for the environment but they are also easier to clean up and won't mar surfaces like antique brick or vinyl siding. Dustless blasting is also more effective than power-washing alone. The safe abrasives used in dustless blasting are more effective at removing paint and other substances while the dustless blasting process also uses much less water.
If you are having issues with graffiti, contact the experts at A Noble Sweep Chimney Services. Please supply your contact information or send us an email to receive a free quote.