Professional Dryer Vent Cleaning Services
Are your clothes taking longer than usual to dry? Do you feel that the surface is getting hotter each time? We tend to ignore the importance of the dryer vent until it stops working properly. If your dryer isn't working correctly, it may be time to professionally clean the dryer vent. With proper cleaning, you can maintain the efficiency of your dryer and prevent costly repairs in the future. Furthermore, the lint that accumulates is flammable.

At A Noble Sweep Chimney Services, we specialize in cleaning and maintaining dryer vent ducts in the Greater New Orleans area. Cleaning your dryer vent is important for both safety and economic reasons. Few people realize that dryer vent duct cleaning significantly reduces the risk of a dryer vent fire and improves the efficiency of the dryer, thereby lowering utility costs.
Why You Need Dryer Vent Cleaning Service
The technicians use advanced air tools to remove lint or debris from your vents and ensure that they are safe for use in your home.
Professionals recommend that your dryer vent gets cleaned at least twice a year.
Professional cleaning can minimize the chances of fire caused by lint buildup.
A well-cared-for dryer vent saves you time and money on utility bills.
Benefits of Your Vent
1. Efficiency
Caring for your dryer through professional service providers increases the efficiency of your dryer. Your clothes dry more quickly than when you use a dirty dryer vent. A clean dryer allows you to run more loads in a shorter time.
2. Reduced Wear and Tear
A dirty dryer vent can strain other parts when running, and it may cause a high rate of wear and tear. You can help prolong the lifespan of your unit by having your dryer vent cleaned yearly. During a scheduled annual clean-up, dryer vent cleaning New Orleans experts clean and examine your vent for faults. Technicians can catch minor defects and fix them to help prevent your dryer from experiencing major breakdowns.
3. Reduced Risk of Carbon Monoxide Poisoning
Your gas dryer produces carbon monoxide, which gets disposed of through the vents attached to it. Clogged dryer vents can cause the poisonous gas to back up into the dryer and go back into your living space. Releasing carbon monoxide in your home creates a dangerous environment for your loved ones. A professional service provider of dryer vent cleaning in New Orleans can help you keep your home environment safe for your family.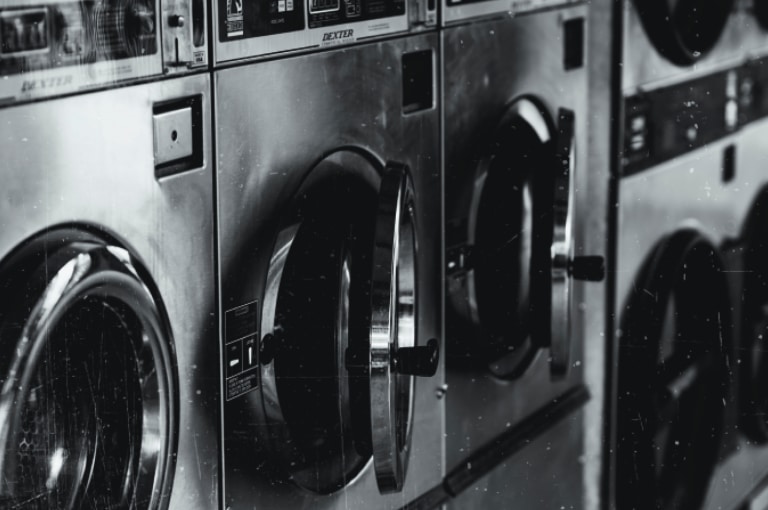 Why call A Noble Sweep?
According to the National Fire Protection Association (NFPA), there is a higher chance of carbon monoxide poisoning caused by clogged dryer vent ducts associated with improper maintenance. In many cases, overheated dryers can cause housefires. This can be prevented with a properly maintained dryer vent.
Your dryer vent exhaust duct should be professionally cleaned once a year. Or even twice a year if you have a big family and do several loads of laundry. Not only does dryer vent cleaning help ensure the safety of your family and your home, but economically, it can result in improved dryer efficiency, cutting down on the cost and energy spent operating the dryer and potentially extending its life.
Schedule Dryer Vent Services
Dryer vent cleaning can often be performed by the homeowner, but the location of the duct work, length of the dryer hose and other factors often mean a professional dryer vent cleaner is needed. If you need professional dryer vent cleaning services in the Greater New Orleans area, contact A Noble Sweep Chimney Services today.
Don't Know Where to Start?
Contact one of the fireplace insert experts. We are here to help.