Do you own or manage surfaces that need blast cleaning? Traditional sand blasting is expensive, messy and hazardous to the environment and people in and around the process. Our portable dustless blasting equipment is the solution to your problem.  If you are looking for a portable media blasting solution, look no further. We have a multi-media blasting equipment that can solve many of your surface preparation problems.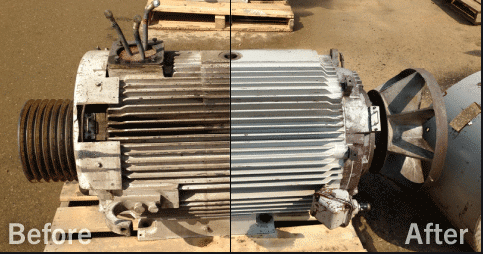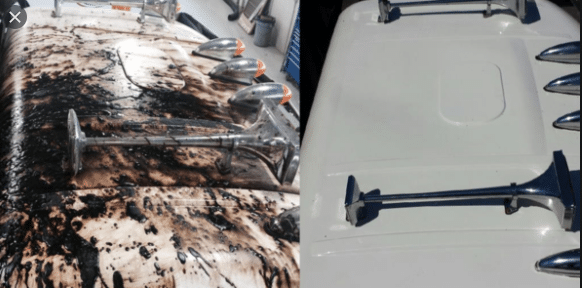 Benefits of Media Blasting:
Environmentally Friendly dustless media blasting leaves no hazardous dust and chemicals. It is the great alternative to traditional sand blasting. The media used (glass abrasives, ground pecan shells, and more) use very little water and make the clean up a snap. You can continue to work in the same area without concern of excessive dust and chemicals
All types of jobs and surfaces you name the place and the job, and we have a blasting solution. Our equipment is portable so whether you need to remove stripping from a street, graffiti from a wall, paint from a car, or paint and barnacles from your boat, we can handle it.
Reasonable Pricing Media Blasting is so much more effective and easier to clean up that we are in and off the job in short order – saving you time and money.