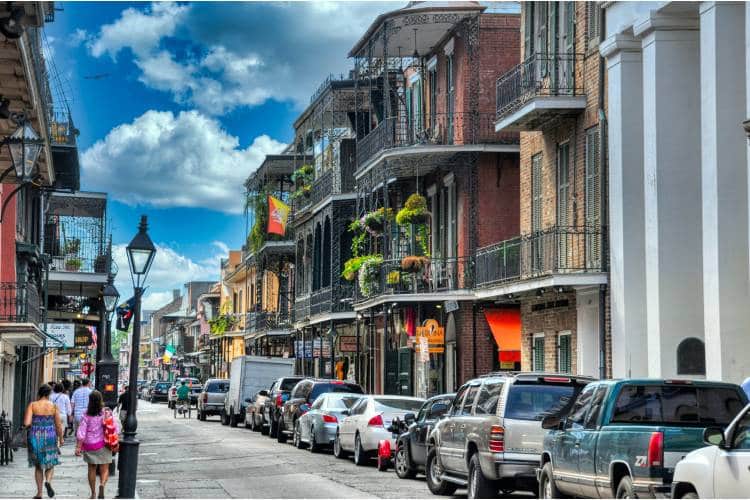 Dustless Blasting New Orleans
The City of New Orleans hosts about 19 million visitors per year who spend an average of 10 billion dollars. It's no wonder that over 242,000 people are employed by the tourism and hospitality industries. In addition to the French Quarter and Bourbon Street, tourists clamor to eat in restaurants offering authentic cuisine and to visit such famous landmarks as the Beauregard-Keyes House, the Cabildo, and Lafitte's Blacksmith Shop. Add botanical gardens and stately historic mansions to the list, and New Orleans becomes a pleasure seeker's paradise. At first glance, you'd never guess that any of the exhilarating attractions needed dustless blasting New Orleans.
The same cannot be said for the pollution that detracts from the air quality. Diesel emissions, wood-burning stoves and devices, wildfires, and coal-fueled power plants are some of the culprits responsible for releasing particle pollution into the air. Humans can suffer heart attacks, strokes, asthma, and even lung cancer as a result of these carcinogens. Additionally, all buildings including those of substantial historical significance experience damage in the forms of discoloration, staining, and the buildup of soot and grime. As the nation's leader in relative humidity, buildings can also be defaced by the growth of mold, mildew, moss, and algae.
The value of keeping business districts, restaurants, historic buildings, hotels and resorts, boats, and other tourist attractions clean and inviting is apparent. While there may be many ways to clean buildings, not all of them are safe for the materials or the plants and people in the surroundings.Older wood and brick and many kinds of metal surfaces require an effective yet gentle cleaning method.
Dustless or dry ice blasting is the solution. The coldness of the dry ice causes the pollutants on the building to freeze and crack while the force of the pellets wipes the dirt, paint, rust, or other unsightly materials away to reveal a surface that looks fresh and new. The process is safe to use on antique wood and brick, metal, concrete, fiberglass, and wood surfaces like fences, planters, and signs. Since the dry ice evaporates, the clean-up process is minimal.
Another advantage of dustless blasting is that it's safe for use around humans, pets, and landscaping because it doesn't involve the use of chemicals or solvents of any kind. In other words, if a tour group should happen to pass by a building that is being blasted, there would be no need for concern.
A Noble Sweep Chimney Services is a leading provider of dustless blasting New Orleans that is safe, portable, and environmentally friendly. Please visit our website or send us an email to request an appointment or a quote.