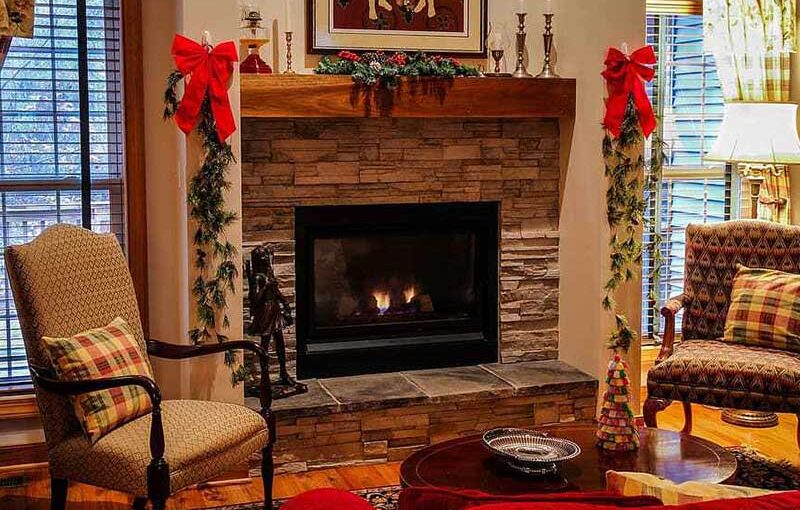 Are you looking for gas fireplace installation contractors that are knowledgeable and can perform safe installations? The team at A Noble Sweep is happy to assist homeowners in choosing the right fireplace style and installation for your needs. Whether you want a fireplace insert or direct vented fireplace implemented, we can ensure you get to enjoy your hearth your way.
Is it better to get a direct vented or unvented gas fireplace?
Direct vent fireplaces feature a sealed combustion system that both expels byproducts to and draws oxygen from outdoor air, which preserves your home's indoor air quality.
Unvented, vent-free, or ventless fireplaces, as the names imply, do not feature a ventilation system, which allows indoor air and oxygen to feel the flames and expel exhaust and fireplace byproducts into your home. Many manufacturers and retailers may not sell them due to the potential safety concerns that can arise from their use. A Noble Sweep offers safe, high-quality gas log installation so that you can enjoy the benefits and safety of a gas fireplace with the beauty of firewood in your home.
If you're unsure about what would best suit your property, contact a licensed fireplace installation professional like those found at A Noble Sweep, and we can help you make the best choices based on your property, personal taste, and budget.
What kind of return on investment (ROI) can I expect on my installation?
Fireplaces offer an excellent ROI for property owners. Gas fireplaces, in particular, can add an average of $5,900 to a home's value, according to the Residential Cost Handbook. If you're looking for a positive return on the upgrades that you add to your home, a gas fireplace packs both utility and significant value.
A Noble Sweep is happy to provide gas fireplace installation contractors that can do the job right for you. Call our team today at (504) 570-0200 or contact us online for more information about your fireplace installation options or to get a quote.