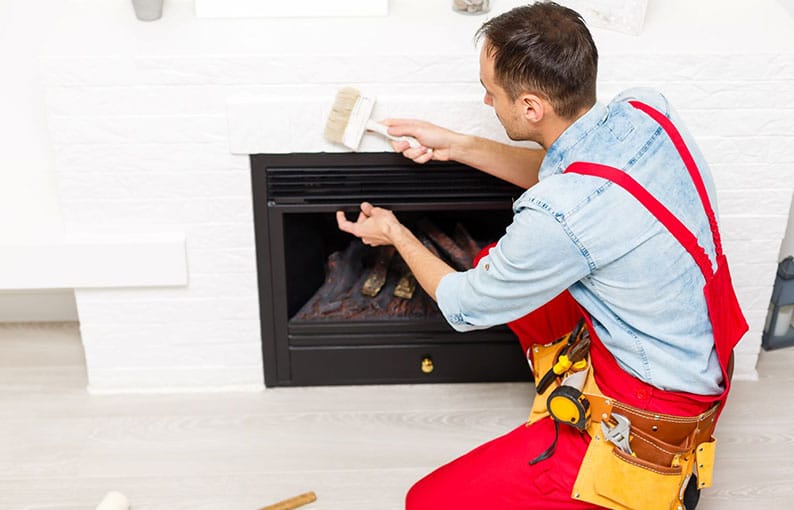 How to Choose the Best Fireplace Insert Repair & Replacement Services
Are you in need of professional fireplace insert repair services? Well, you have come to the right place.
We strongly believe your hearth should be in the best shape possible. If you feel like your hearth is a bit dated compared to your home, you have two options; to repair or replace it.
Replacing your fireplace is normally the best option; however, it's best to opt for repair if you are on a budget.
There are hundreds if not thousands of fireplace insert repair service providers to choose from.
So, how does one select a favorable service provider?  Read on for a comprehensive guide.
Seek Referrals
Why go through the trouble when you could obtain referrals from friends and neighbors? Take time to speak to neighbors who have hired fireplace insert repair services in the past.
Referrals will steer you in the right direction, considering friends and neighbors will be honest to share their experiences. If a service provider was rude and delayed in providing their services, you can be sure they will mention this.
Have a Budget
Top-rated service providers charge higher amounts since they offer exceptional services.
Before selecting a fireplace insert repair expert, obtain quotes from the best service providers near you.
Reputation
To be certain you are hiring the best, read online reviews to get an insight into their past.  Treat positive reviews as a green light.
A handful of positive reviews indicate the service provider is reliable.
Licensing
How safe can you feel unless you hire someone licensed? A trade license offers proof that the fireplace service provider is an expert and is certified.
Before signing any agreements, confirm the expert is licensed to operate in your state.
Hire the Best Today
Hiring the best fireplace insert repair & replacement services does not have to be complicated. Follow our guide for the best outcome.
Reach out to A Noble Sweep Chimney Services today for an unforgettable experience.