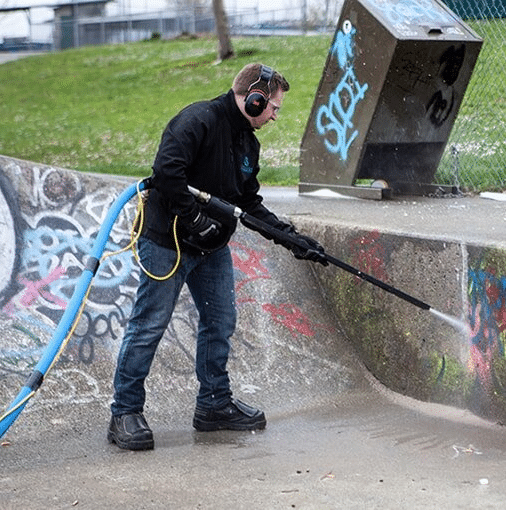 There is nothing worse than coming into work and seeing graffiti all over the building. It can also happen to homes. Depending on what is used, it can be hard for the average person to deal with it. A Noble Sweep is a commercial graffiti removerthat can take care of the problem for you. We are fast and efficient.
Dry Ice Blasting
We use a process called dry ice blasting to remove graffiti. It is better than sandblasting, as it is a gentler process. We can remove graffiti from:
Cement
Brick
Asphalt
Wood
Metal
Stone
Any hard surface
Dry ice blasting is OSHA-recommended, is easy to clean up, and environmentally friendly. Dustless blasting is a safe and effective way to deal with graffiti.
Fast Mitigation is Best
The sooner you deal with the problem, the better. It discourages it from being done again as those involved see you are going to take remove it. On the other hand, leaving it there encourages others to add their own work to the spot.
Professional Graffiti Removal & Fireplace Repair Company
We not only handle graffiti removal, but we provide all your chimney and fireplace service needs. If you need fireplace insert crack repair or chimney cleaning, give A Noble Sweep a call.