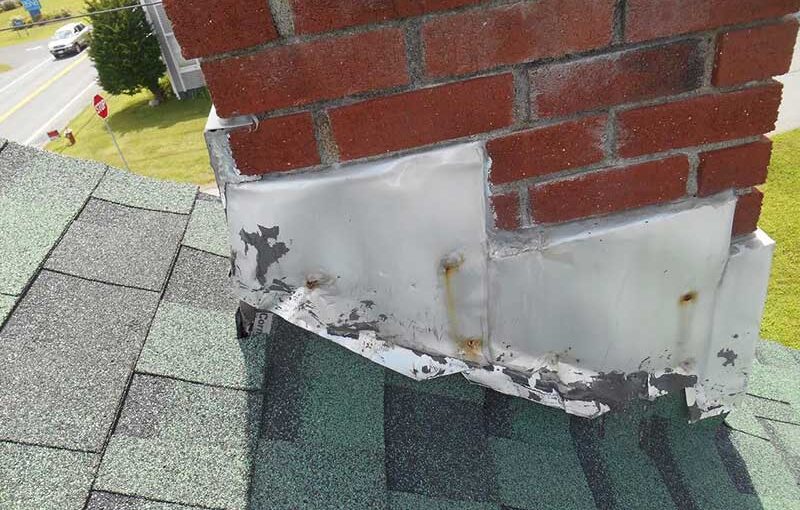 Flashing protects various parts of your home and roof from water damage. This includes your chimney. Over time flashing can become tattered, loose, or damaged from storms, wind, and even animals chewing on it. When this happens, you can develop leaks around the chimney. If not taken care of, the water intrusion leads to further damage that can remain hidden until it becomes a much bigger problem. Professional reflashing chimney services are needed to prevent this from happening.
Protecting Your Roof
Chimney flashing protects your roof from water damage. One of the most common roof problems is leaking around the chimney. The typical reason is the flashing. Flashing is a piece of sheet metal. Its goal is to keep the joint between the roof and the chimney sealed. Corners are susceptible to wear and specialty roofing can cause the metal to bend improperly or be cut on the corners. Even a small hole can cause problems. There are various types of flashing used in roofing, including step flashing, apron flashing, and counter flashing. At A Noble Sweep, we understand chimneys and flashing.
Professional Chimney Repairs & Services
Whether you own a home or a business, it might be time to have your chimney inspected for minor problems. If you show any sign of water damage such as ceiling stains, you might need reflashing chimney repair. We can provide new flashing to your chimney or reflash what is already there.
Comprehensive Chimney and Fireplace Services
Not only can A Noble Sweep take care of your flashing needs, but we also provide a comprehensive line of services. Our staff can clean and maintain your chimney and fireplace. We also have freestanding stoves, gas stoves, fireplace inserts, and chimney caps for sale. Contact us today at (504) 688 – 4509 for all your reflashing chimney needs.