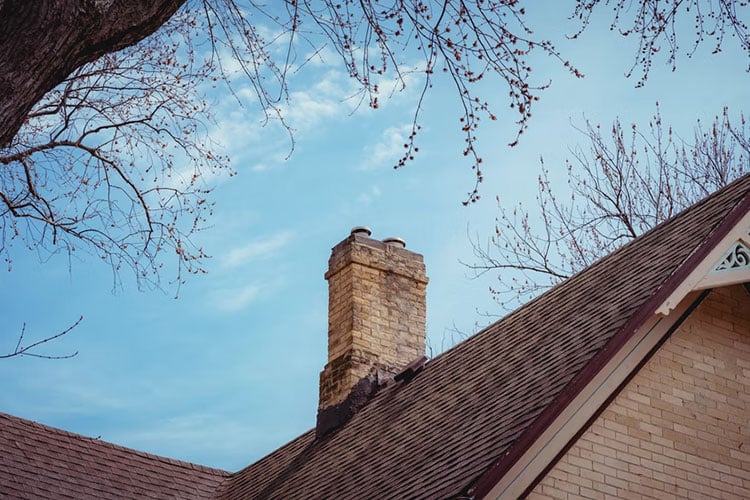 Residential Chimney Repair
Chimneys aren't just for fireplaces. While fireplaces burn wood, paper, and other safe materials, the truth is that any heat source in your home that burns any kind of fuel requires a chimney. A chimney doesn't work to remove hot air, it works to remove hot gases from anything in our homes that is producing heat. Chimneys also allow fresh air to be drawn into the fireplace or stove to keep the fire burning.Wood and other materials like cooking oil cause soot and creosote to build up inside chimneys that can trap carbon monoxide inside your home or cause a dangerous fire. That's why it's so important to take care of chimney repairs right away.
These are some of the things that you will want to have inspected to ensure that your fireplace will work properly during those cold winter months.
Obstructions –blockages from soot, tar, and natural materials can keep smoke and gases from escaping out of your home.
The chimney cap –one that is in good condition and correctly sized will keep moisture from getting down inside your chimney and prevent smoke from back-drafting.
The masonry or construction materials –cracked bricks or mortar may need to be replaced to protect your chimney and roof from moisture damage.
The flashing and the crown –making sure that the chimney is completely sealed to the roof protects your home from water and keeps it energy efficient.
The flue lining –keeping it clean prevents fires and the reabsorption of gases back into your home.
Keeping your chimney clean will keep your fireplace burning efficiently and safely and prevent the buildup of odors in your home. Scheduling repairs to coincide with your annual inspections makes taking care of maintenance and chimney repairs convenient, simple, and cost effective. When you are ready for fireplace inspection, cleaning, and repair, contact the experienced professionals at A Noble Sweep Chimney Services. Please submit your contact information or send us an email for the quickest response.