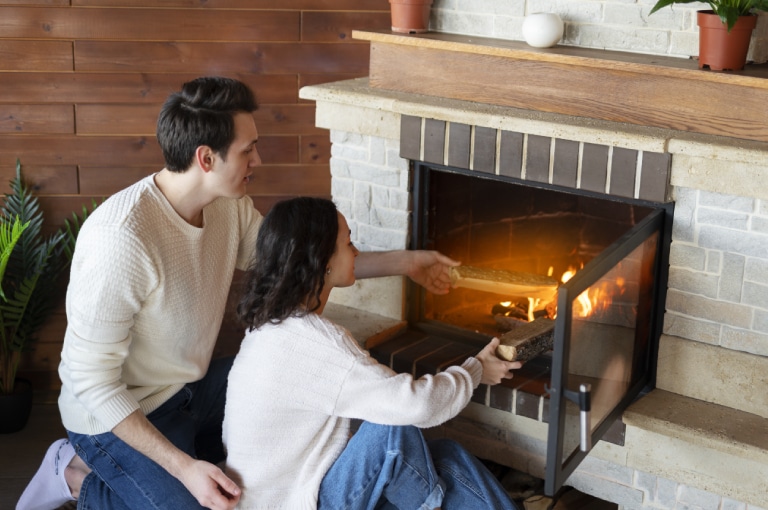 When you're ready to hire a fireplace contractor, there are some key aspects that you should keep in mind. First, you will get multiple quotes with different price ranges. Before settling on a particular fireplace contractor, you should ensure that the contractor is appropriately licensed and insured.
To know the best-certified fireplace contractor, ask for references from previous clients. Finally, please read the contract carefully before signing it, and don't be afraid to negotiate the price.
How Much Does It Cost to Hire a Fireplace Contractor in New Orleans?
The cost of hiring a fireplace contractor in the New Orleans area varies depending on the size and scope of the project.
For a simple job, such as installing the gas insert, the contractor may charge an hourly rate plus the cost of materials. For larger projects, such as building a new fireplace, the contractor may charge only a flat fee or a percentage of the total project cost.
The best way to get an accurate estimate is to contact a reputable contractor and get bids for the work. Be sure to ask about discounts available for seniors or veterans. With some research and planning, it's possible to find a reputable contractor who will complete the job within budget.
Factors That Can Affect the Cost of Hiring a Fireplace Contractor
Several factors may affect the cost of hiring a fireplace contractor. The first is the size of the fireplace. An enormous fireplace requires more labor and materials and thus will be more expensive to build.
The second factor is the type of bricks or stones used. Some materials are more expensive, which will impact the overall cost.
The fireplace location also affects the cost of hiring a fireplace contractor. If it's in a difficult-to-reach place, it will be more expensive to build. Additionally, the level of customization desired will also affect the cost. A fireplace customized to the homeowner's specific desires will be more costly than one that is simpler in design.
Hire a Professional Fireplace Contractor
Having a fireplace in your home can be a wonderful thing. However, it requires a significant investment of time and money, and several potential risks are involved. As a result, hiring a professional fireplace contractor is often the best option.
Professional contractors have the experience and expertise necessary to build a safe and efficient fireplace that meets your needs. In addition, they offer real-time advice on how to maintain your fireplace in good working condition. Click here to learn more.