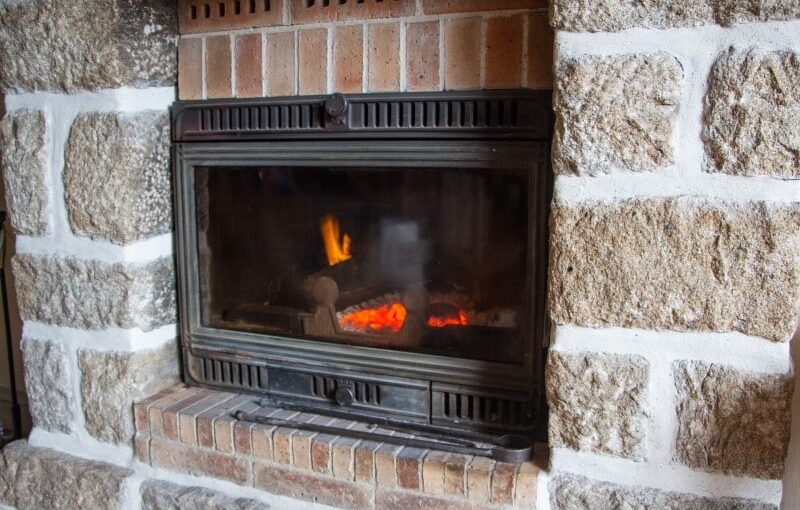 Fireplaces provide a warm and cozy ambiance to any room. While fireplaces provide an aesthetic value to almost any home or property, they're not exactly efficient. Heat loss is a major issue with traditional wood-burning fireplaces because they pull warm air out of the room into the fire. Luckily, fireplace inserts are meant to tackle the energy efficiency problem without risking the style of your home.
So, what are fireplace inserts? They're the best alternative to traditional fireplaces. It's basically a gas or wood stove tailored to fit an existing masonry fireplace structure, in order to have a more efficient, blazing fire. A fireplace insert is more practical because you can use an existing fireplace structure for the insert if you already have one. However, it's possible you build a structure for the insert.
How do they work?
A fireplace insert is a fire-resistant box contained in a steel or cast iron shell that has an insulated glass screen on the front. As a result, the heat is contained within the box and it's not lost within the masonry as it provides a closed combustion system.
How is this more effective than a traditional fireplace? Without the insulated glass, there's little to no control over the air. As the fire heats up air is consumed, which then goes up and out the flue losing heat. This means that a closed combustion system recirculates the hot air before it escapes through the flue, giving your home better heating as the hot air remains inside the box.
Wood & pellet fireplace inserts
Wood and pellet are great solid fuels that can be used with your insert. With wood fireplace inserts you have the advantage of choosing the type of firewood you'll use for fuel. Wood can burn up to 9 hours and the crackling sound along with the smell creates a rustic atmosphere that's hard to beat.
On the other hand, pellets are made up of wood that's been pressed into small pieces. As a result, pellets are easier to store since they require less space than wood. The best part about pellets is how little clean-up you need to make after, as it leaves almost no ash to clean up.
Gas fireplace inserts
Gas is clean, convenient, and efficient as a fuel source. Like wood and pellet fireplace inserts, gas doesn't need electricity. With a gas insert, all you have to do is push a button to start the fire, giving you the control to regulate the heat and flame. What's most exciting about gas inserts is how they don't leave any ash behind, making them particularly easy to clean and maintain.
A Noble Sweep Chimney Services is the place to go for fireplace inserts and chimney services in the Greater New Orleans area.