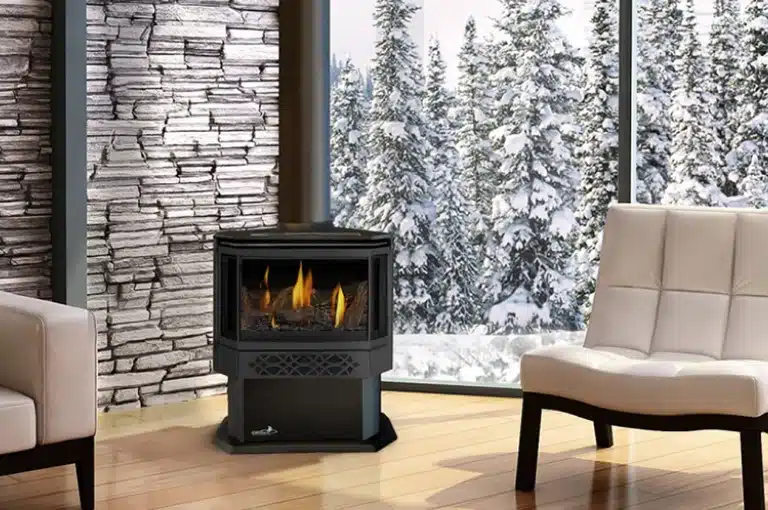 A freestanding gas fireplace is a good option if your home is unsuitable for a brick-wall fireplace and a mortar chimney.
Advantages of a Free Standing Gas Fireplace
Besides being easy to install, contemporary freestanding gas stoves can double as décor while keeping your family warm during cold seasons. Here are four benefits of installing an ultra-modern freestanding gas fireplace in your home.
1. Low Maintenance
Free-standing gas fireplaces have lower maintenance costs than traditional site-built masonry wood-burning stoves. Homeowners spend substantial amounts on annual inspections and regular maintenance on conventional fireboxes and chimneys. But cleaning free-standing gas fireplaces is easy and relatively low cost. More so, you can schedule the task occasionally.
2. Flexible Design
Traditional wood-burning stoves have design limitations. Not every home can have one installed on its wall. However, modern freestanding gas fireplaces offer flexibility in design. Whatever type of house, you can find one that suits your interior space.
3. No Storage Issues
Storing piles of wood for your fireplace can be messy and cumbersome. You need storage you can easily reach when you want to retrieve the timber. Many homeowners install freestanding gas fireplaces because a storage facility is unnecessary. Natural gas companies can supply a metered connection to your home to enable you to use piped LPG or bottled gas, which you do not have to store in your home.
4. Affordability
The price ranges for freestanding gas stoves depend on the design and size of the heating system. At A Noble Sweep Chimney Services, homeowners can shop for small, medium, or large freestanding gas stoves that fit individual budget plans.
Conclusion
A freestanding gas fireplace is easy to install, affordable, adds beauty to your interior space, and renders heat on-demand with no dirt issues. You can shop for a remote-control-compatible model to experience maximum benefits and convenience.