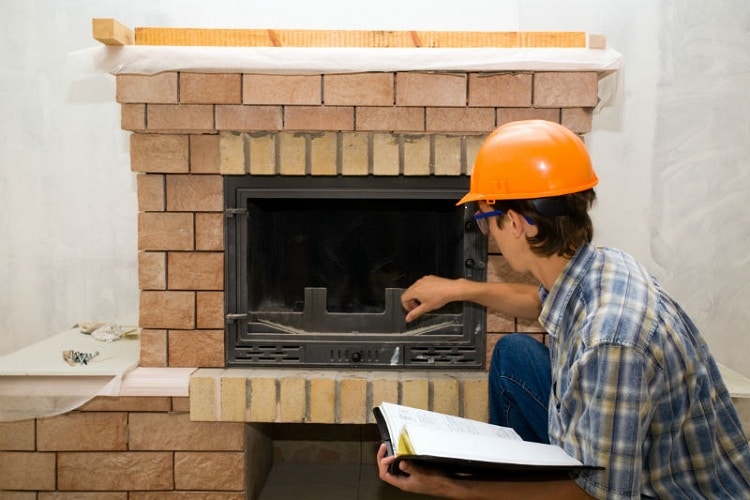 Installing a new set of gas logs can completely alter the aesthetic of your hearth. But there is more to the decision than just personal preference. Here's all you need to know:
Choosing the Proper Gas Log Size
The most critical step in installing a gas log set is selecting a set that is a good fit for your fireplace.
A poorly ventilated gas log set will hurt your home's temperature control and may potentially leak dangerous gases into your living space.
Here are some guidelines for taking an exact measurement of your fireplace:
Before anything else, measure the firebox's front-to-front width.
The next thing to do is to determine the firebox's front-to-back depth.
Now measure how high the entrance of the firebox is.
The Gas Log Types
What gas log set you can put in your fireplace depends on your fireplace. Gas fire logs come in either a vented or ventless type.
Vented gas logs are necessary for use in masonry fireplaces made entirely of brick and mortar, whereas Ventless sets are necessary for use in zero-clearance prefabricated fireplaces.
Consulting Experts
DIY home renovations can save money in the short term, but inexperienced hands can convert a simple upgrade into a pricey repair in the long run.
If you want the task done right, contact a certified expert in your region.If your home doesn't already have a gas line, a professional can install one, and they can also replace any worn or unsafe components in your fireplace to get it back up to code.
Reach Out to Us for Gas Log Installation
A Noble Sweep Chimney Services offers locals in New Orleans chimney cleaning and gas log installation services.