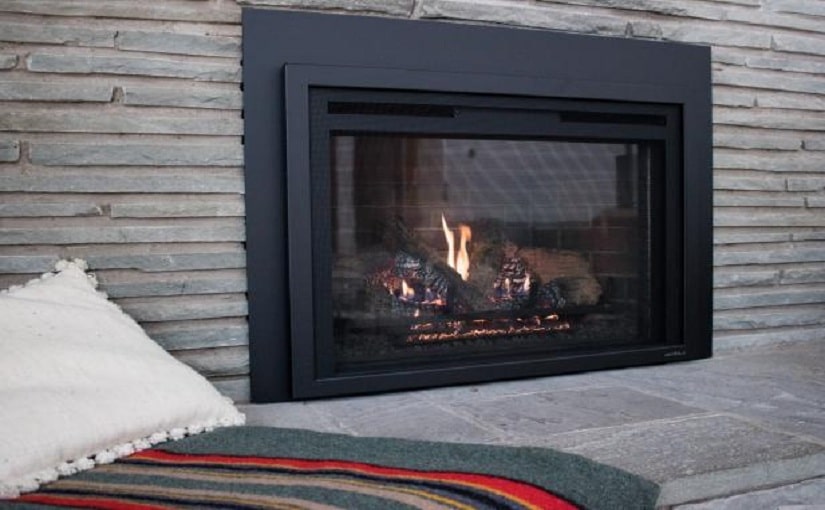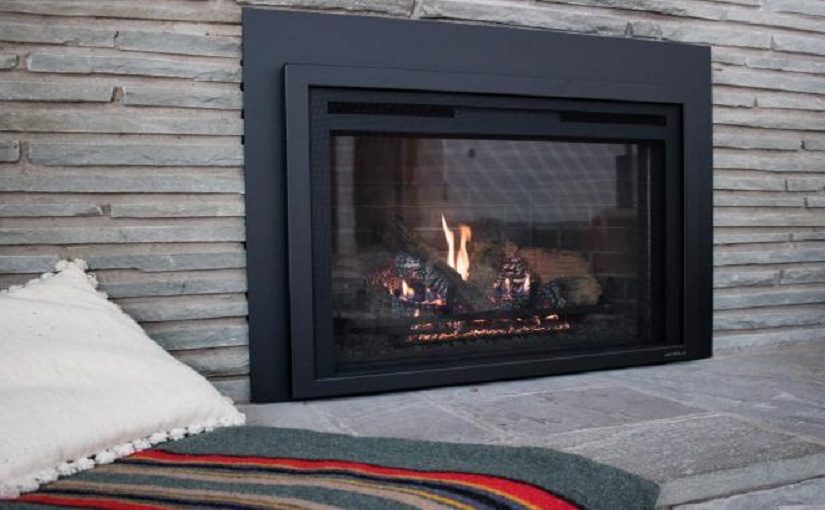 You may have noticed, if you are in the market to buy a new gas fireplace, that you can choose between vented or ventless fireplaces. Although they look similar, they have a lot of differences. You will save time if you know in advance what you need.
We examine the pros and cons of owning a vented gas fireplace vs a ventless gas fireplace.
What is a gas fireplace?
Gas fireplaces produce flames that are powered by propane or natural gas. They can be used to heat an area and also as a decorative element in the room.
These systems are a great replacement for a wood-burning fireplace. Although real wood fireplaces are appreciated for their nostalgic scent and cozy appeal, they are not the most effective heat source.
Can I convert my wood burning fireplace to gas?
Gas logs and vented inserts are available for existing wood-burning fireplaces. They can be installed if you want to enjoy the benefits of gas without having to install a separate gas system. Inserts slide into the firebox and are encased in metal frames, while logs can be installed individually. Both are easier to install, but both require electrical and gas lines.
Advantages of a gas fireplace
Gas fireplaces or fireboxes are the best option for those who desire a realistic-looking flame. There are many gas log sets available that look like real wood and have beautiful flames. They also provide excellent heat output.
Gas fireplace units are convenient and easy to use. With minimal maintenance you can enjoy your fireplace without worrying. No ash to clean, no wood needed to be chopped and no chimney required to be cleaned. You only need a gas supply to have a fire.
One of the other advantages of a gas fireplace over a wood-burning one is efficiency. The fuel energy conversion is 75% – 99% for a gas fireplace versus 10% – 30% for wood-burning fireplaces.
Safety is another appeal. There's less risk that your fireplace will ignite your possessions or cause a fire in your home because there is no uncontrolled burning.
How does a ventless gas fireplace work?
Ventless gas fireplaces are becoming quite popular as they are simple to operate and clean. They are also called vent-free or unvented fireplaces. They use propane or natural gas as a fuel source. The fuel flows into a gas burner that is mounted inside the fireplace.
A ventless fireplace pulls air from the room and channels it through the regulator to create the flame. The warm air is then pushed back into the room through an outlet typically located at the top of the fireplace. When lit, the flames go through spaces in artificial ceramic fiber "logs". This gives off the look and feel of a real fireplace.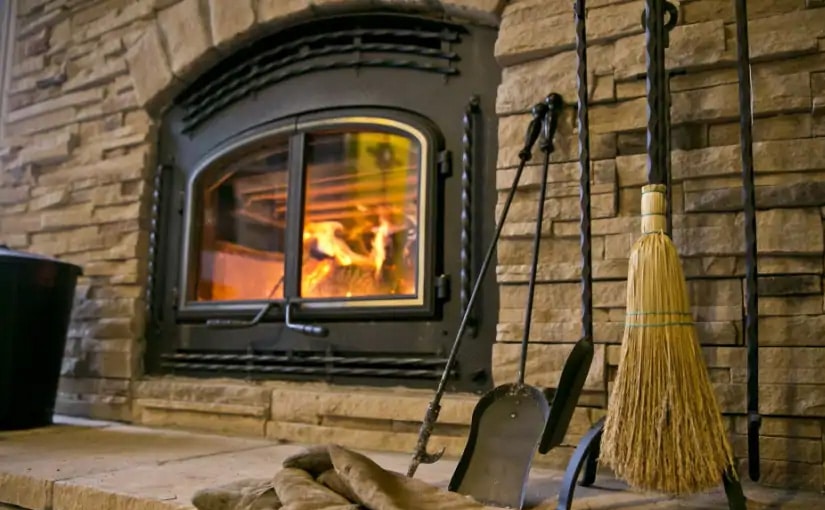 Are Ventless Gas Fireplaces Safe?
According to the National Association of Certified Home Inspectors (NACHI), although ventless gas fireplaces burn at nearly 100% efficiency, and are tested to operate at a safe level of cycling combusted gases into the home, very small amounts of fumes and vapors still remain. The cleaner gas-burning method can increase the possibility of mold and mildew because water vapor is created.
Ventless gas fireplaces are therefore not recommended for people with respiratory problems. To combat these risks, built-in carbon monoxide and oxygen detectors will shut down the fireplace automatically if there are unsafe levels in your home.
It is worth noting that some states have restrictions or specific code requirements that may also limit ventless options.
Vented vs ventless gas fireplaces
There are two types of gas fireplaces: vented or ventless. Ventilated gas fireplaces emit carbon monoxide, so you need a chimney and flue for your fireplace. Ventless fireplaces don't have these emissions, so a chimney or flue are not needed. The heat will also stay inside your home. Gas logs are required for each type of fireplace to ensure that it is safe and correct. Find out more below.
Vented log sets
Vented gas logs are perfect for those who love the feel and look of a wood-burning fireplace. These sets can be fitted into an existing fireplace and are perfect for homeowners looking for a more efficient alternative to a wood-burning fire.
Like a wood-burning fireplace, vented gas logs emit carbon monoxide. To operate, they need a flue or chimney. To ensure proper ventilation, you must open the damper every time you use your fireplace. If you don't have an existing flue or chimney, ventless gas logs may be the better option for you.
As they need a chimney to work, some heat generated will escape your home. Vented logs are less efficient, due to their high fuel consumption. However, they are more efficient than wood-burning fireplaces.
The appearance of vented logs is a huge attraction. Ventless gas logs do not have a realistic flame, so vented logs are more appealing to those who don't want to give up the look and feel of their wood-burning fire. They are available in a variety of finishes to match your home's style. The possibilities are endless, from traditional oak to stylish birch.
It is important to have your vented gas fireplace serviced by a technician once a year to ensure your safety and that your logs are performing their jobs.
Can vented gas logs be used to heat a room?
Vented log sets can help heat a room, but are not usually the only source of heat. It also depends on the room's size. Logs can heat up a small space but it may take some time for a larger room to heat due to heat loss through the chimney.
Bottom line on vented log sets: Vented logs are perfect if you prefer ambience to efficiency or you already have a wood-burning fireplace you'd like to convert to a gas one.
Ventless Log Sets
You may choose a ventless gas log set if you want to add an efficient, supplemental heat source to your house. These logs don't require a flue or chimney to work, so they can keep more heat in your home. Ventless logs produce more heat than vented ones, making them much more efficient.
You sacrifice appearance for efficiency. Ventless sets do not have flames that look as realistic and aesthetically pleasing. Ventless gas logs that are just as beautiful as vented logs are available. They come in a variety of finishes, including Whiskey river and Sassafras.
Ventless gas logs, in addition to being more energy efficient, are also cheaper. You only need a gas pipe to make your home warmer and more comfortable.
It's just as important to maintain and operate your ventless gas fireplace correctly and safely, just like you would with any other gas appliance. As they produce gas, and have nowhere to vent it, you should follow the instructions. Don't run the unit longer than is recommended. You should also have your ventless gas firebox serviced annually.
Is it safe to use ventless gas fireplaces?
Ventless fireplaces do not use a flue or chimney, so the gases produced by them have no place to go. Ventless fireplaces are equipped with oxygen depletion detectors that shut the unit off if oxygen levels reach an unsafe level. These units should not be run for extended periods. If the unit is running for more than an hour, it's recommended to open a window or door.
Bottom line on ventless log sets: Ventless gas logs are ideal for homeowners that value efficiency above ambience. These logs are also perfect for homeowners who want a secondary source of heat rather than a primary one.
Can you use ventless gas logs in a vented fireplace?
Ventless logs can be used in a vented fireplace. Ventless logs do not require you to open the damper, so you can use them without opening it. Although the chimney can be closed, this type of log set will reduce the heat and efficiency of a vented fire.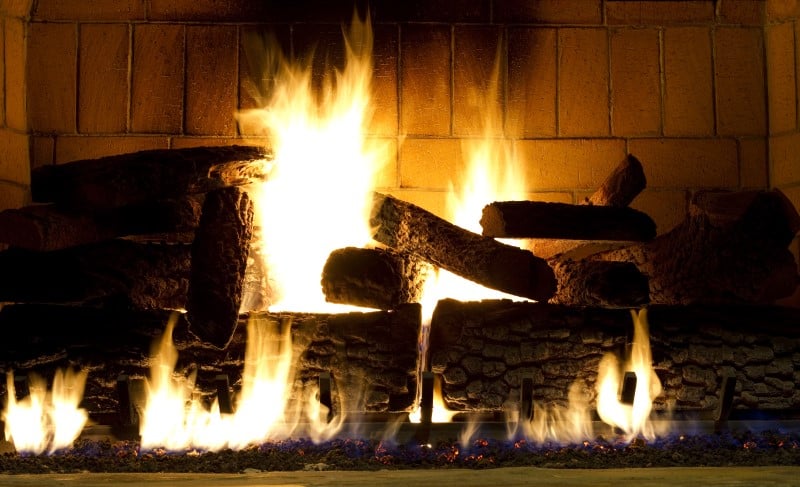 Vented vs ventless: which is better?
Vented fireplace key points
Here is a quick list of the advantages and disadvantages of a vented gas fireplace.
Advantages:
look and feel of a wood-burning fireplace

any harmful byproducts will be vented outside the home

can be the cheaper option if you already have a chimney
Disadvantages:
much less efficient than unvented fireplaces

generally more expensive because you need a chimney or flue

requires more maintenance than the ventless alternative
Ventless fireplace key points
Here is a quick list of the advantages and disadvantages of a ventless gas fireplace.
Advantages:
more efficient heat since all the heat produced stays in the home

they generally cost less to install, compared to the vented alternative

automatically shuts off if oxygen drops to an unsafe level in the room
Disadvantages:
less aesthetically pleasing due to the blue flame

cause humidity in the room which can lead to issues

ventless fireplaces will always produce an odor

states restrict or ban their installation due to safety concerns
Vented vs ventless fireplace recap
Which is better when it comes to a vented vs ventless gas fireplace? It all depends on you. Ventless gas fireplaces are more energy efficient. Vented gas fireplaces, however, can be installed in existing wood-burning fireplaces and have a more realistic feel.
Gas fireplaces are a wonderful alternative for homeowners who want a source of heat that is also beautiful. Regardless of which way you decide to go, we would love to help with your new gas fireplace.